Shelf replenishment on store level (POS)
Shelf replenishment and direct deliveries, with focus on customer satisfaction
Our solutions integrate advanced functionality for optimized store shelf refilling and replenishment processes. Regardless the amount of SKUs, the focus is always set to high service levels (shelf availability) and presentation requirments.
One of PRIME One Retail's outstanding qualities regarding outlet replenishment is its customized order automation. The balance between optimized profitability, logistical requirements, high availability targets and presentation stocks with customer appeal on the shelves of the outlets is one of the strengths of PRIME One's outlet replenishment.
The order automation of Demandsoft's replenishment functionality distinguishes us also on retail level. The balance between customer-appealing presentation stocks and total shelve stock levels, logistic requirements and high service level targets – while at the same time optimized cost effectiveness – is only one of our strengths in the automated replenishment from the warehouse to stores.
At the same time, a store may also order and receive goods directly from vendors (industry). Therefore, it can make use of all methods and optimizing (vendor-side) ordering methods. Always taking into account the shelf elasticity, presentation stocks, delivery frequencies and the goals for customer service levels.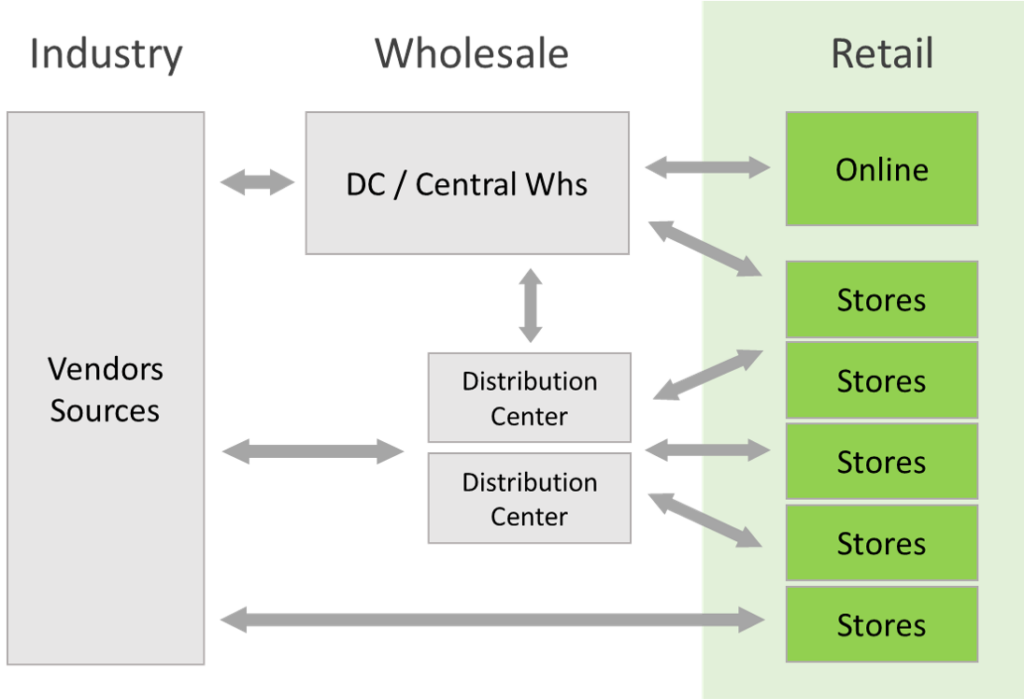 More time with real focus
Demandsoft's integrated retail replenishment functionality monitors and evaluates every SKU and its classification on a daily basis. Promotional campaigns and events are aligned to the required availability and automatically integrated in appropriate order volumes. Whether promotional campaigns or new stores are planned, Demandsoft's retail functionality provides the required functionality. At the store level, availability has to be kept high, processes optimized and synchronized. The focus is on customer satisfaction and automated replenishment.
Flexible store replenishment
PRIME One Retail stands for high levels of availability coupled with appealing presentation at the POS!
Each store uses additional and advanced functionality for the day-to-day requirements at the POS level supported by sub daily stock availability control and order recalculation, calendar centric order strategies and automated store ordering processes by assortments or locations.
Increasing productivity
When it comes to replenishment on store level, it is important to keep the shelf availability high, to synchronize processes and to automate replenishment. Whether promotions or new stores are planned, assortments change or new SKUs need to be introduced.
Demandsoft deliveres the required functionality:
Order calculations updated daily or sub daily
Presentation stock management and shelf refill processes
Automated store ordering organized by assortments, groups, categories or locations
Multi-Channel support
Direct delivery processes
Promotion and event management
Central replenishment support
Rule based SKU and life cycle orientation
Interaction with category and shelf management solutions
Calendar centric order and delivery management
Order grouping and sub order management
Dynamic assortment classification techniques
Fleet optimization support
The focus is set towards customer satisfaction and automated processes
Demandsoft's retail functionality monitors each SKU every day. The sub daily control of demand and stock changes even optimized SKUs with very short shelf life and support order strategies with multiple deliveries at the same day.